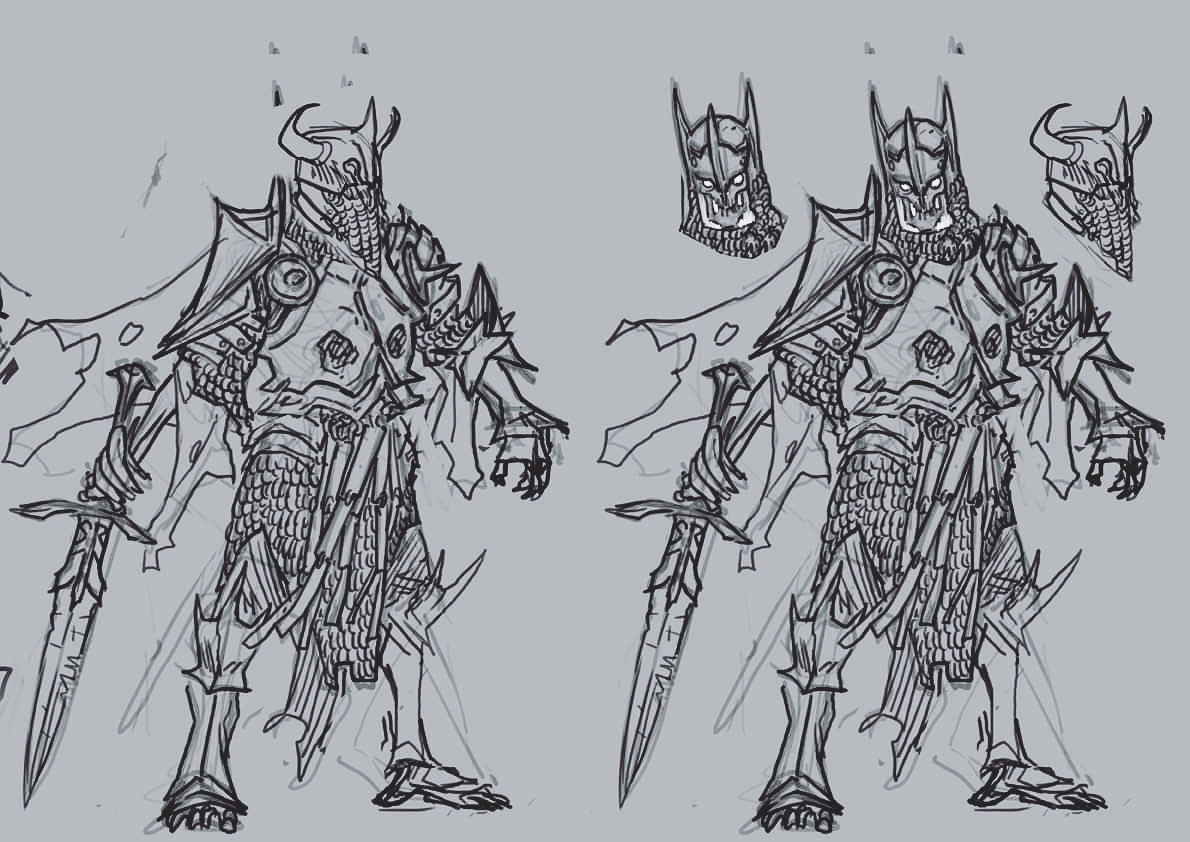 We have just received a concept sketch of the Black Knight from Tommaso Lucchetti. We are starting works on these miniatures, because they are very important in Umbra Turris Skirmish Game and in our future Battle for Morten project. The Black Knight is a terrifying warrior surrounded by Aura of Death. He drains energy from those around him to strengthen his already terrifying attack. The Aura of Death is so powerful that when the Black Knight dies, he takes Wounds from all enemies around. 💀
These fearless death warriors will soon have their models made by Raffaele Stumpo!
To create a party with the Black Knight and fight other players, it's worth having this rulebook.