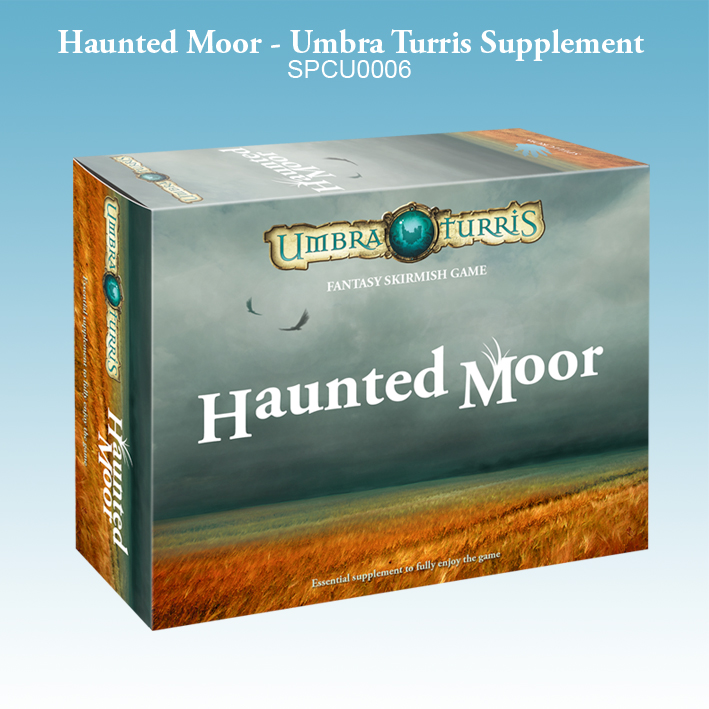 "If you survive the journey through the Illusive Wetlands, you will reach a quiet settlement lost in deadly silence. Its inhabitants may look at you with a blank stare, and you will probably shiver. Do not be afraid right now, the time will come… Welcome to Haunted Moor.
In the dreary songs of the old hags, Haunted Moor is a place where death becomes the gateway to a new life. Those who came there know that it is much worse…"
We present another great supplement to Umbra Turris. What secrets hides this strange place, it will be easier for you to understand when you open this box.
Welcome to Haunted Moor!
Contents:
4 cards (2 Terrain Cards and 2 Magical Items)
5 resin undead inhabitants of the Mossrel village
Brochure with the history of Haunted Moor and tactical tips!You can get this supplement here