At the beginning of this year Kamil started working on a new fantasy tower in 28mm scale. In the above picture you can see his concept sketches.
A couple of days ago we received these finished pieces of the fantasy tower. All parts are handmade from different materials and each part is two-sided, so you will be able to assemble the tower as you like. In the picture below you can see the assembled pieces and imagine how the tower will look from one side.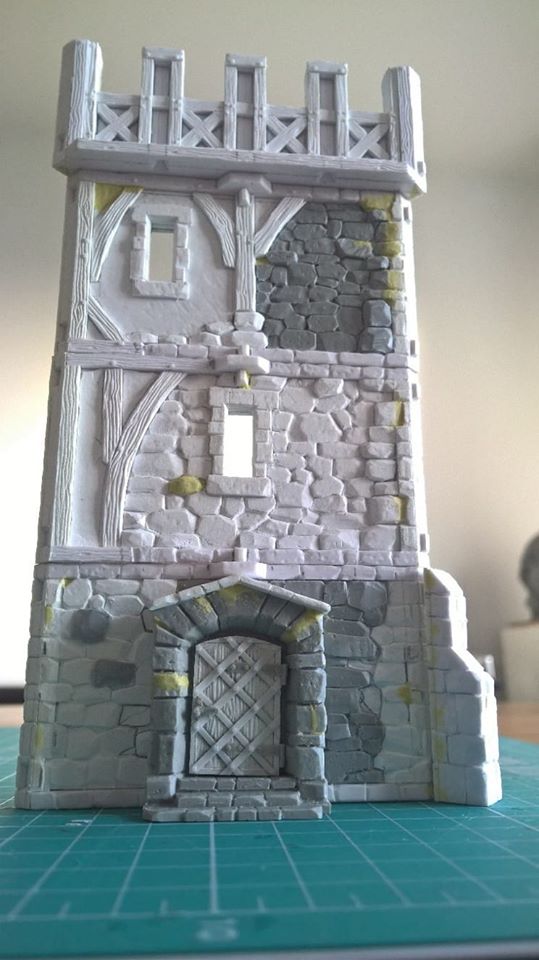 The tower will be on sale from next Wednesday!