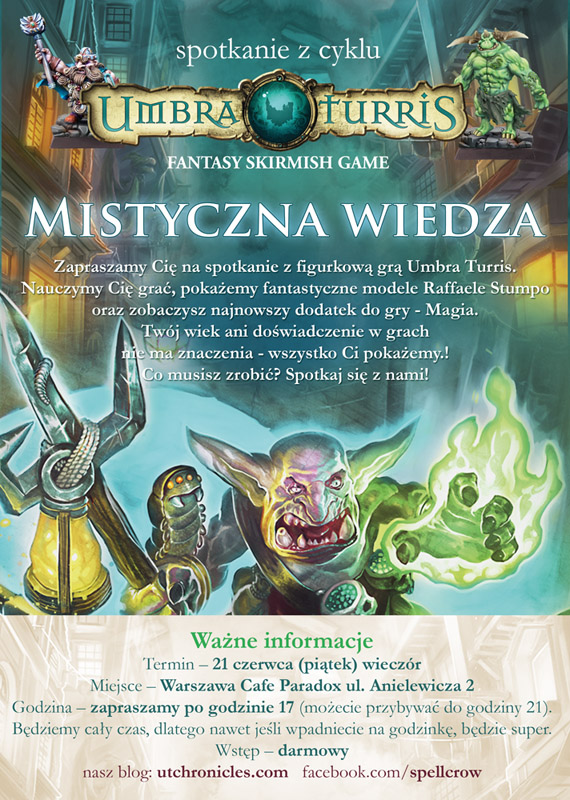 We invite you on the Umbra Turris meeting that we called 'Mystical Knowledge'. If you're not from Poland, for more information please write to us: spellcrow@umbraturris.com.
The event will allow you to:
Learn how to play or just fight if you already know the rules of the game;
See how the new 'Magic' supplement looks and what's inside;
See the fantastic greens from Raffaele Stumpo that he did for the Umbra Turris universe!
Meet other gamers and talk about Umbra Turris;
Each member of the event will receive a colourful map of the Umbra Turris world!
When?
June 21 (Friday night);
Meet us at 5 PM (feel free to arrive by 9 PM). We'll still be there, so even if you come for an hour, that will be great!
Where?
Paradox Cafe
ul. Anielewicza 2
Warsaw, Poland
Free entry!