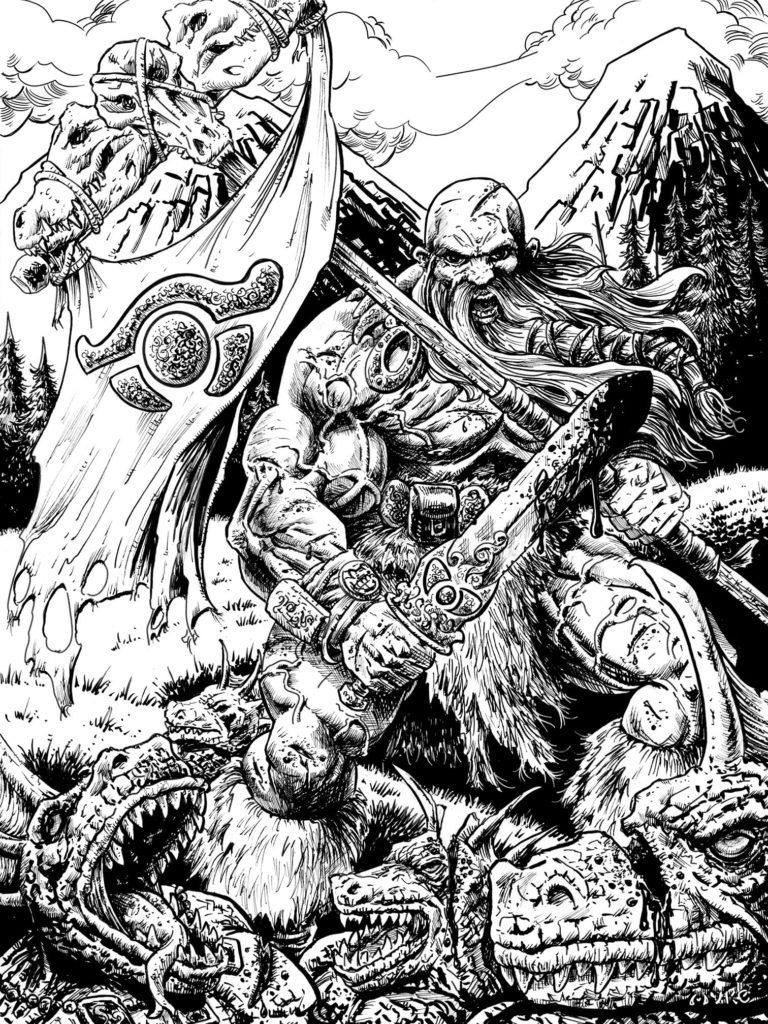 To finish the Argatoria rulebook, we needed many illustrations. Their completion took us a lot of time but we're already on the home stretch, and today, we wanna show you one of the last missing illustrations for Argatoria. In the rulebook, you'll also find other works by Michael Rechlin who, in a very unique way, can show the power and ferocity of Barbarians and Reptilians.
According to the plan, the rulebook was to be ready in October this year, however, due to different events, which undoubtedly were affected by the coronavirus, we scheduled the release date for the end of the year. In the next few days, we'll know a little bit better when this project is going to be released but it's possible that we may need more time. We really care about the visual side of the stories that are included in the rulebook, so that each page will be pleasant when you browse and read it. That's why we hope you will forgive us for this delay.
On Friday (18.12) new miniature heroes of the Vaendral tribe will be available, and in the next Purple Warlock, you'll find out how to paint tiny miniatures and details!