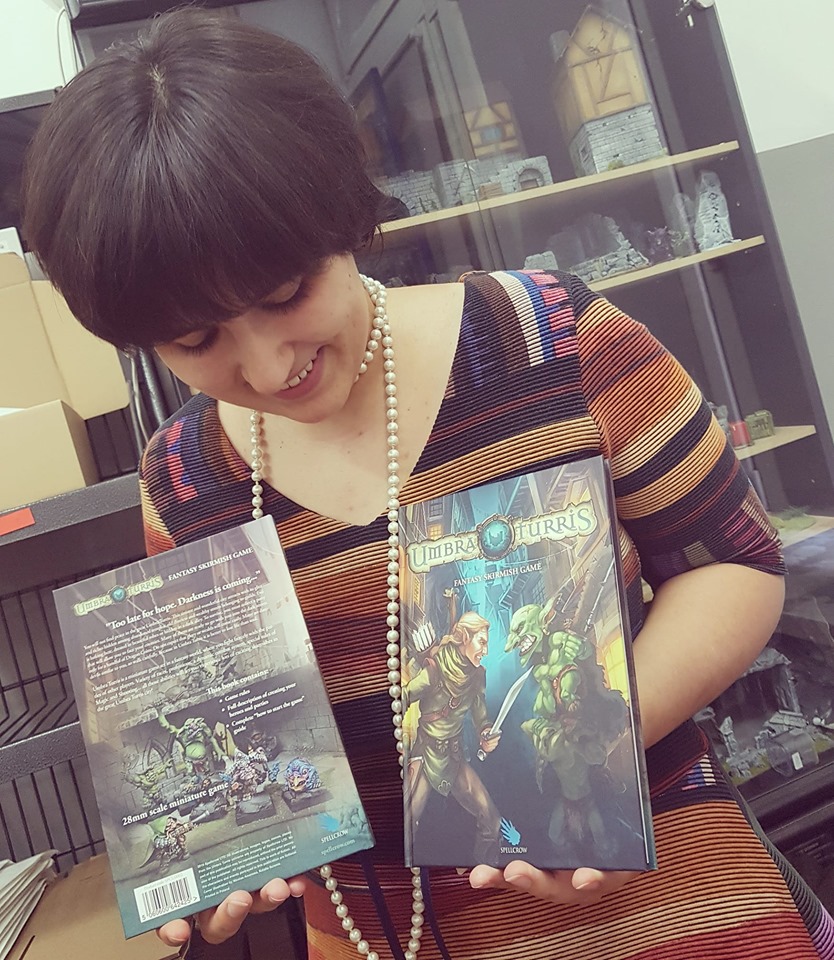 …now it's time for the new games!
Working on Umbra Turris has never been easy. This is our first project of this type – we studied it and made a lot of mistakes. Completing the current version of the rules was a matter of setting a new direction for future Spellcrow publications. Currently Umbra Turris skirmish game has 4 supplements and now we are starting to work on other games embedded in this universe. One of them is the Argatoria battle game, which shows the great armies and their war struggle with enemies. Work on the rules is ongoing and will be completed within a few months. We release new miniatures and models for Argatoria. In the meantime, you'll discover other games that will bring you closer to the universe and provide a lot of entertainment. We wish you fantastic skirmishes!
---
… nadszedł czas nowych gier!
Prace nad grą Umbra Turris nigdy nie były proste. To nasz pierwszy tego typu projekt – na nim uczyliśmy się i popełnialiśmy masę błędów. Ukończenie obecnej wersji zasad było już kwestią wytyczenia nowego kierunku dla przyszłych publikacji Spellcrow. Obecnie Umbra Turris gra skirmishowa ma 4 dodatki i teraz przystępujemy do prac nad innymi grami w tym uniwersum. Jedną z nich jest gra bitewna Argatoria, która ukazuje wielkie armie i ich wojenne zmagania z wrogami. Prace nad zasadami trwają i w ciągu kilku miesięcy zostaną ukończone. Do gry Argatoria wypuszczamy nowe modele i makiety.  W międzyczasie poznacie inne gry, które przybliżą Wam uniwersum i dostarczą wiele rozrywki. Do zobaczenia i miłych potyczek!