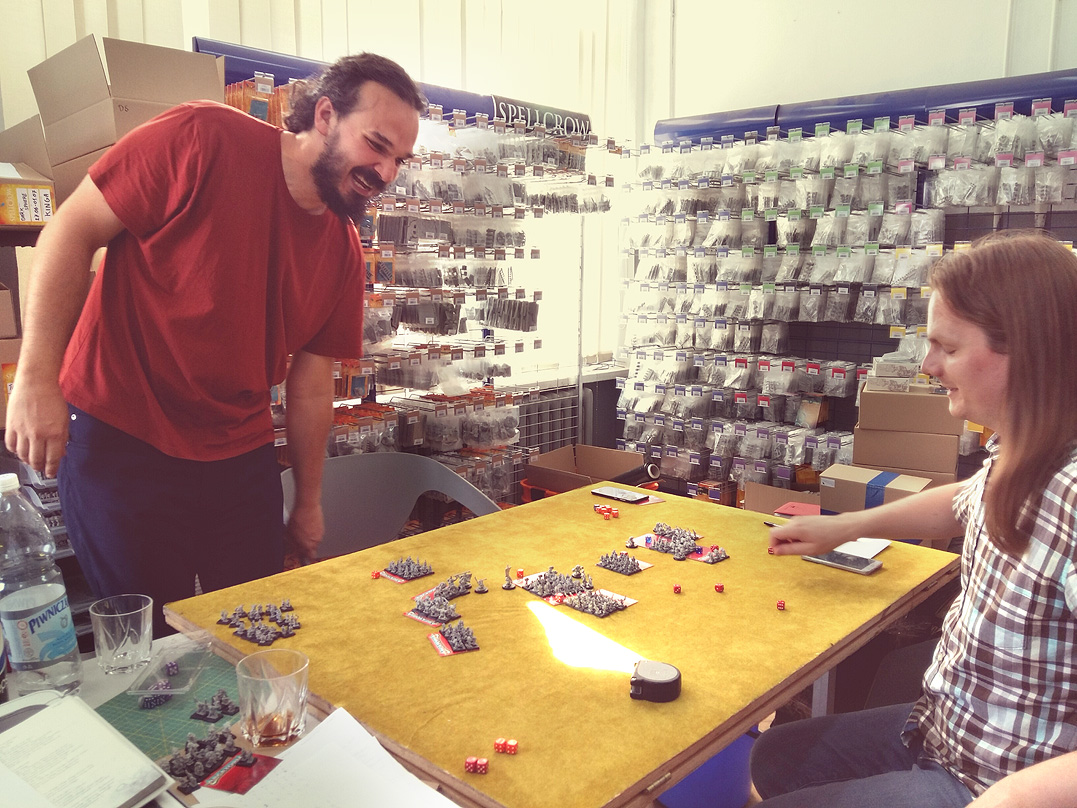 During the weekend, we hosted Miloš and Ignacy from The Node, who tested the Argatoria rules. Another version of the rules was tested with the dynamic activation of units, a new test of Cold Blood and an extraordinary fall back solution. There were many interesting conversations and we definitely have to do such meetings more often.
Last week was almost all about working on the rules! That's why anyone who volunteered for testing will receive a PDF file this week.
---
W weekend gościliśmy Miloša oraz Ignacego z portalu The Node, którzy testowali zasady do gry Argatoria. Testowana była kolejna odsłona zasad z dynamiczną aktywacją jednostek, nowym testem Zimnej Krwii oraz nietuzinkowym rozwiązaniem ucieczki. Było wiele ciekawych rozmów i zdecydowanie takie spotkania musimy robić częściej.
Ostatni tydzień prawie w całości poświęciliśmy na prace przy zasadach. Dlatego każdy, kto zgłosił się do testów, otrzyma w tym tygodniu plik PDF.