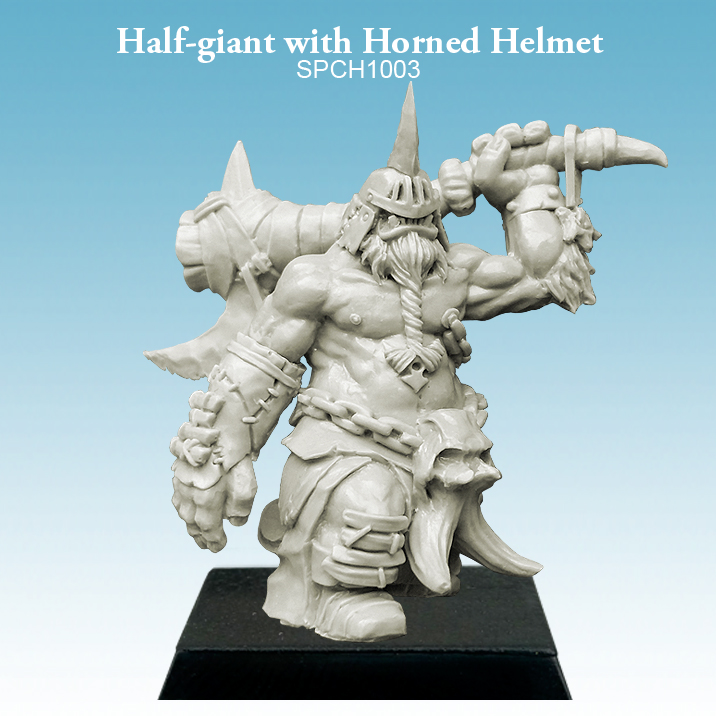 Half-giant assembled with a club
Recently we decided that we will be introducing new releases on Wednesday, which is why today you will find some cool new items in store! The first is the previously announced Half-giant. Other great releases of today will be Dark Faun and Alien Breed Cocoons.
The Half-giant model is 50mm high, comes with a 35mm square base and alternative weaponry: shield and axe (photo below).
---
Niedawno zdecydowaliśmy, że nowe produkty będziemy wprowadzali w środę, dlatego dziś do sklepu trafi kilka nowych, świetnych rzeczy. Pierwszą z nich jest zapowiadany wcześniej Pół-gigant. Jeszcze dziś do sprzedaży trafią Mroczny Faun oraz Kokony Obych Ras.
Figurka Pół-giganta ma 50mm wysokości. W zestawie znajdziecie również kwadratową podstawkę 35mm oraz alternatywne uzbrojenie: tarczę i topór ( zdjęcie poniżej).
Odwiedź stronę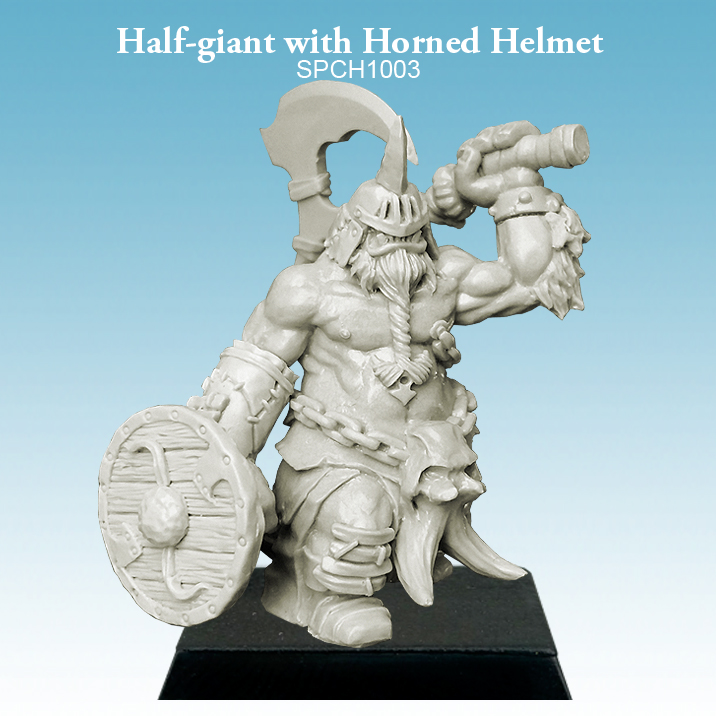 Half-giant assembled with a shield and an axe