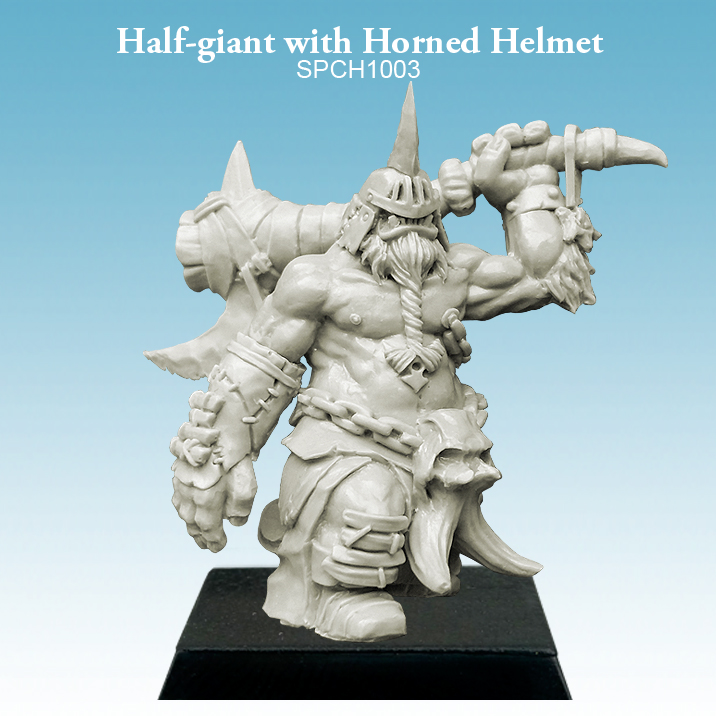 Half-giant assembled with a club
Recently we decided that we will be introducing new releases on Wednesday, which is why today you will find some cool new items in store! The first is the previously announced Half-giant. Other great releases of today are Dark Faun with Axe and Alien Breed Cocoons.
The Half-giant model is 50mm high, comes with a 35mm square base and alternative weaponry: shield and axe (photo below).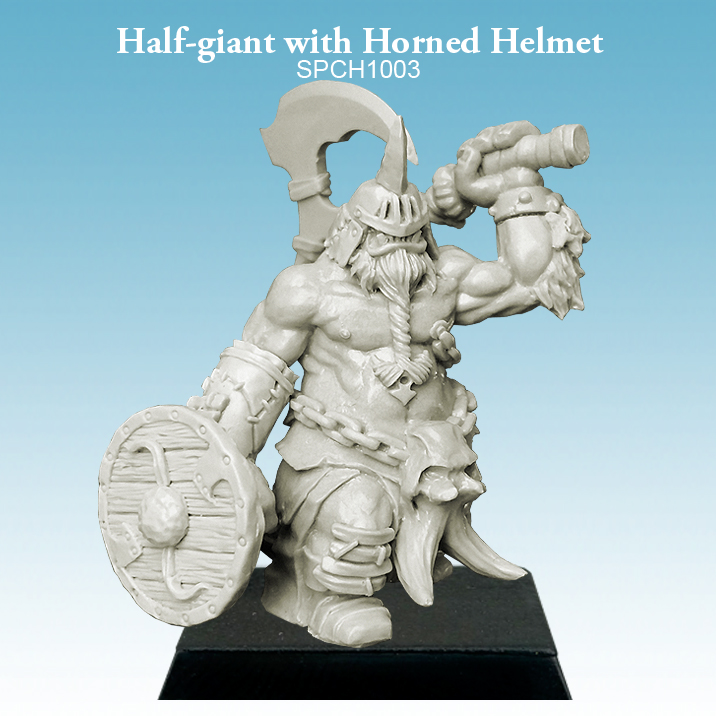 Half-giant assembled with a shield and an axe