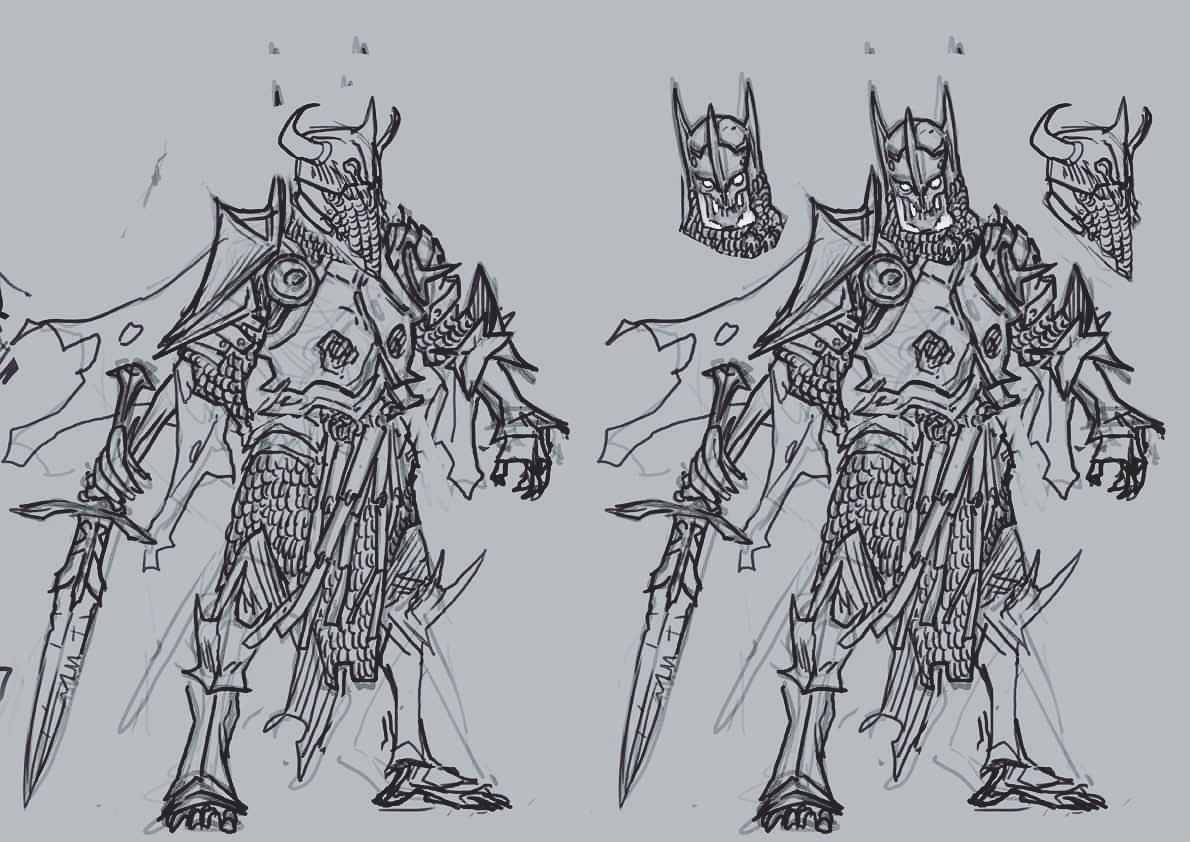 We got a sketch from Tommaso Lucchetti with the Black Knight design 💀 We're starting works on these miniatures, because these are very important models in Umbra Turris and in our future Battle for Morten project. The Black Knight is a terrifying warrior surrounded by Aura of death. He drains energy from those around him to strengthen his already terrifying attack. The Aura of death is so powerful that when the Black Knight dies, he takes Wounds from all enemies around. These fearless death warriors will soon have their models made by Raffaele Stumpo!
To create a party with the Black Knight and fight other players, it's worth having this rulebook:
https://www.spellcrow.com/umbra-turris-rulebook-p-504.html
---
Tommaso Lucchetti wykonał dla nas projekt Czarnego Rycerza 💀 Rozpoczynamy prace nad tymi modelami, ponieważ stanowią one ważną część uniwersum Umbra Turris,  w tym naszego przyszłego projektu Battle for Morten. Czarny Rycerz to przerażający wojownik roztaczający Aurę śmierci. Wysysa energię z otaczających go bohaterów, aby wzmocnić swój i tak już przerażający atak. Aura śmierci jest tak potężna, że kiedy Czarny Rycerz umiera, odbiera Witalność wszystkim wrogom w pobliżu. Ci nieustraszeni wojownicy śmierci wkrótce otrzymają swoje modele wyrzeźbione przez Raffaele Stumpo!
Aby stworzyć drużynę z Czarnym Rycerzem i pojedynkować się z innymi graczami, warto mieć ten podręcznik:
https://www.spellcrow.com/umbra-turris-rulebook-p-504.html