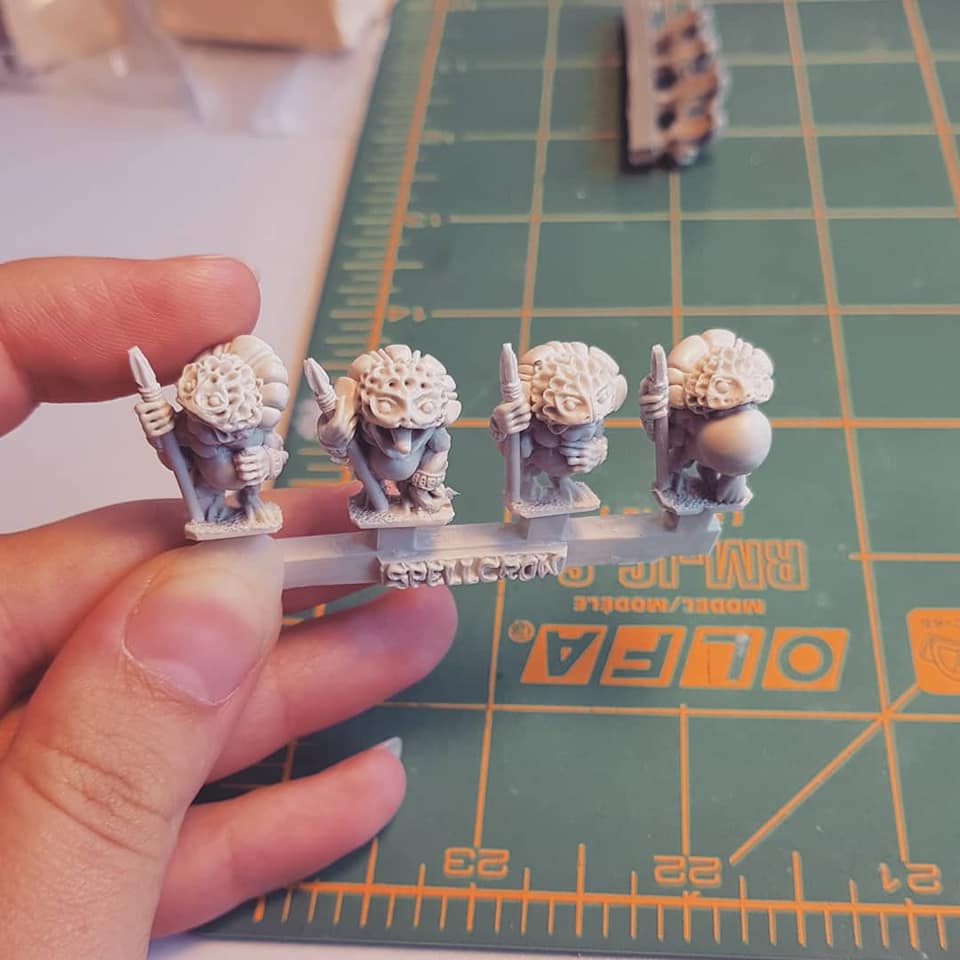 Ropuchons Golden Guards for Argatoria are available now!
Original Ropuchons were created by Marek Rurarz, but the Golden Guard version was designed and sculpted by Tetyana Orlovska who used his previous miniatures.
---
Jednostki Złotej Straży do Argatorii są już dostępne!
Oryginalne Ropuchony zostały stworzone przez Marka Rurarza, ale wersja Złotej Straży została zaprojektowana i wyrzeźbiona przez Tetyanę Orlovską, która wykorzystała jego poprzednie figurki.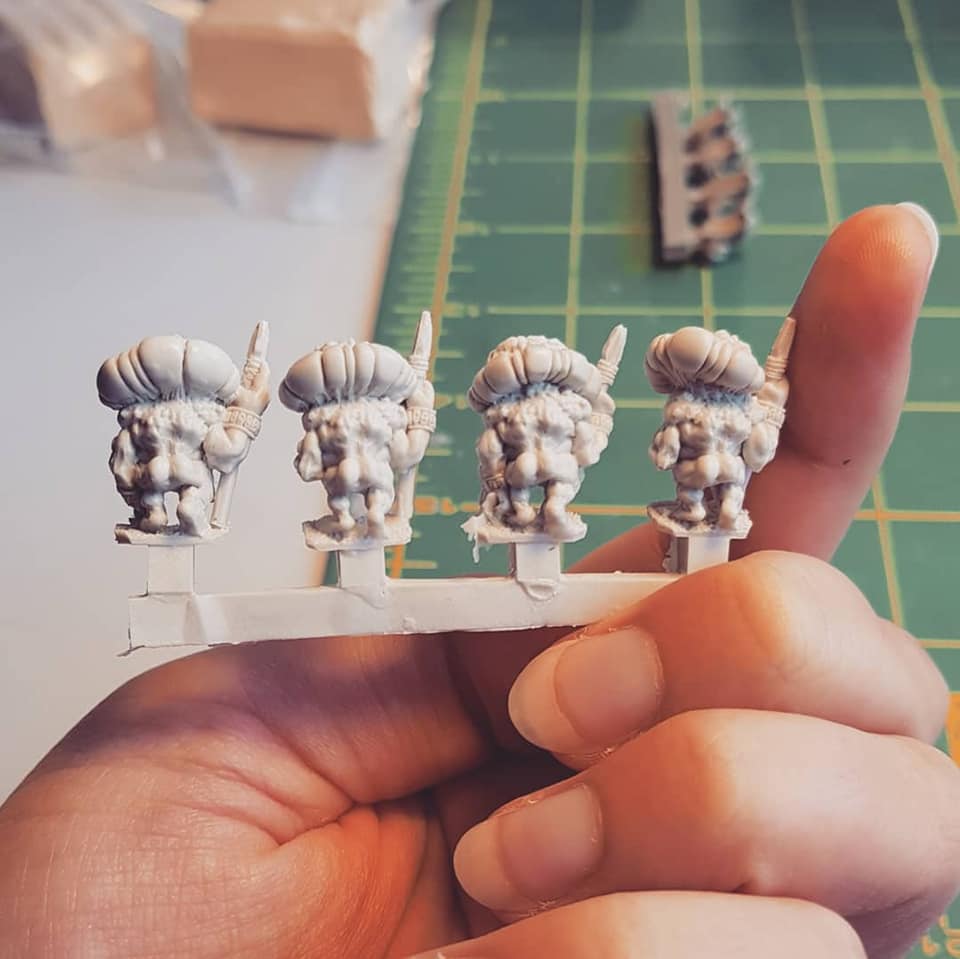 Ropuchons are lazy warriors by nature, so during battles they usually take attacks instead of attacking. The most warlike and brutal of the Ropuchons are assigned to the Golden Guard. They keep an eye on the most important temples, serve to protect priests, and when there is no danger, they lazily bask in the sun…

---

Ropuchony są z natury leniwymi wojownikami, więc podczas bitew wolą być celem ataków niż atakować. Najbardziej wojowniczy i brutalni Ropuchoni są przydzieleni do Złotej Straży. Pilnują najważniejszych świątyń, służą ochronie kapłanów, a gdy bezpieczeństwo jest zażegnane, leniwie wygrzewają się na słońcu…