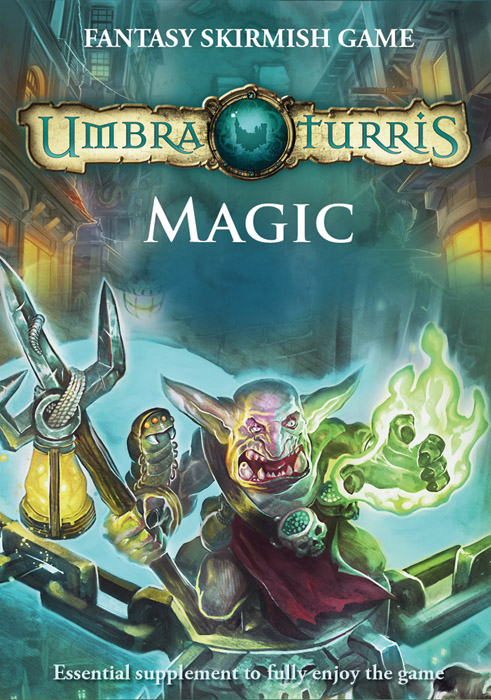 Gain mystical knowledge
Strike enemies with powerful relics, call the forces of nature and use dirty tricks. Support your party with ancient and horrible magic staffs, and use cursed items that will blow your enemy off the table!
On June 7, this magical supplement will be on sale. In the set you will find 18 Item Cards along with two resin minis – Owl and Spawn of Magic. Both miniatures are connected with the cards, and the whole set allows you to fully enjoy the unique magical items. In this supplement, several cards have been improved, but the free PDF version can still be used in the game. With the release of "Magic", you will no longer be able to download free cards in English.
Contents:
18 Item Cards (ENG)
2 resin miniatures – Owl & Spawn of Magic
---
Posiądź mistyczną wiedzę
Uderzaj we wroga potężnymi reliktami, przywołuj siły natury i stosuj brudne zagrywki. Wspieraj swoją drużynę starożytnymi kosturami magów i używaj przeklętych przedmiotów, które zmiotą twojego wroga ze stołu!
Już od 7 czerwca ten magiczny dodatek będzie w sprzedaży. W zestawie znajdziecie 18 kart przedmiotów oraz dwie żywiczne figurki – Sowę oraz Pomiota Magii. Obie figurki są powiązane z kartami, a cały zestaw pozwala w pełni cieszyć się z niezwykłych magicznych przedmiotów. W  tym dodatku kilka kart zostało poprawionych, ale darmowa wersja PDF nadal może być używana w grze.  Wraz z wyjściem dodatku nie będzie już możliwości darmowego pobierania kart przedmiotów w wersji anglojęzycznej.
Zawartość: 
18 kart przedmiotów (wersja anglojęzyczna)
2 żywiczne figurki – Sowa & Pomiot Magii