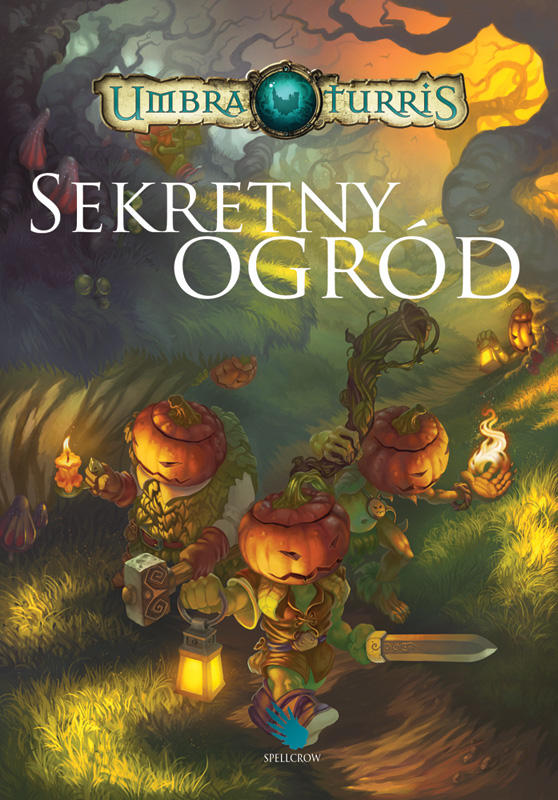 Long-awaited, long-created, but finally there is! The first supplement to the Umbra Turris game tells the story of a mysterious Dyniaq race, otherwise known as Pumpkinheads, which roam the world by fulfilling secret missions for its great ruler Qabak. They arouse anxiety and terror in the inhabitants of the Ancient Lands, becoming an enemy at Boria or an object of worship at Undorh. What the Secret Garden is, where Thalbien grow and what is Matermagic, you will learn from this supplement. Have a nice read!
English translation in progress.
Polish version available to download in the Download tab.
Number of pages – 32
Form – Free PDF (until printing)
---
Długo oczekiwany, długo tworzony, ale wreszcie jest. Pierwszy dodatek do gry Umbra Turris opowiada o tajemniczej rasie  Dyniaqów, inaczej zwanych Dyniogłowymi, które przemierzają świat wykonując sekretne misje dla swego wielkiego władcy Qabaka.  Budzą lęk i przerażenie w mieszkańcach Prastarych Ziem, stając się wrogiem na ziemiach Borii lub obiektem kultu w Undorh. Czym jest Sekretny Ogród, gdzie rosną Thalbien i czym jest Matermagia, tego dowiecie się z tego dodatku. Miłej lektury!
Polska wersja do pobrania w dziale Download.
Ilość stron – 32
Format – Darmowy PDF (do chwili druku)